Monitor Pi-hole with Netdata
Right before I started my paternity leave this summer, I finally bought a Raspberry Pi so I could use Pi-hole for network-wide ad+tracker blocking. Naturally, I had to install Netdata on the Pi to make sure I'm monitoring everything with per-second granularity.
This guide came out of that effort. If I can do it while helping take care of two young children, you can do it in a weekend!
Monitor Pi-hole (and a Raspberry Pi) with Netdata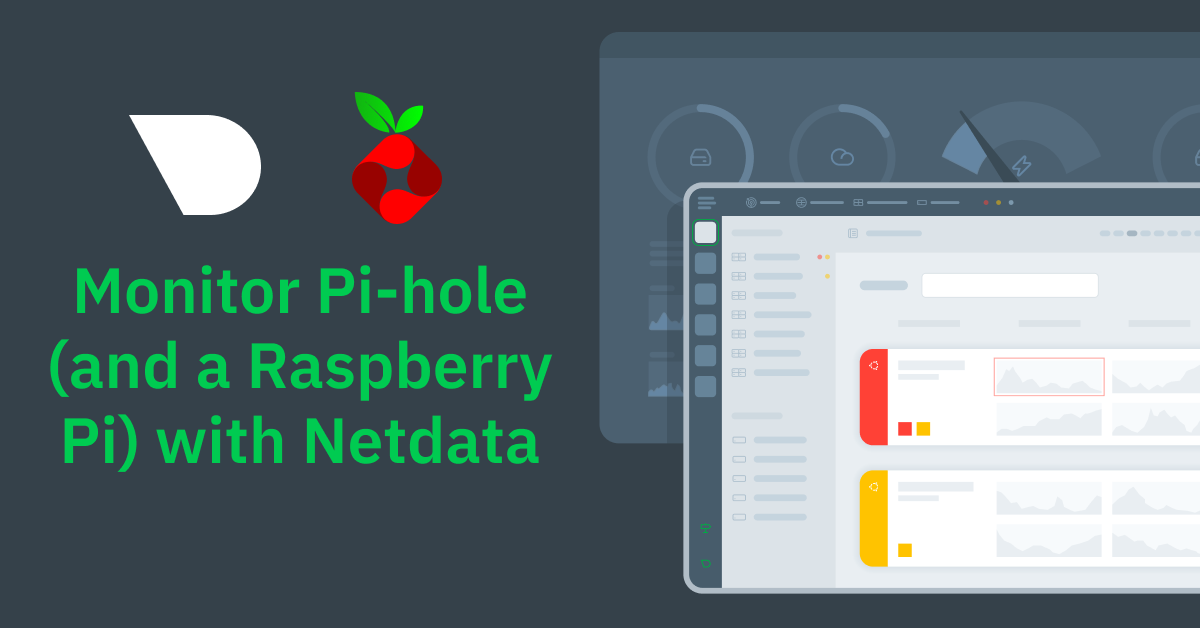 I didn't write about it in the guide, but the most fun part of the whole process was watching, in real-time, how big of an impact a case fan makes. With the fan on, Netdata showed the Pi holding steady at 50C. As soon as I took the fan out of the case, I watched in horror as it climbed up to 73! Needless to say I turned the Pi off and put the fan back in. The tiny whine is a small price to pay…
posted in Blog Posts and Articles